What our grandmothers and mothers – a real spanish cookbook, there is not the slightest doubt. Day after day, for years, women have the responsibility of putting a menu on the table of thousands of families every day, prepared with more or less ingredients, but always with dedication and care. Thanks to this care, the most authentic recipes have emerged, as well as the richest ones, those that remain in our memory forever and those that delight our hearts every time we remember them.
It's May 1st, Mother's Day we want to pay tribute to all these grandmothers and mothers with a selection of the most representative recipes for what has been cooked at home for decades. Croquettes, cannelloni, fish zarzuela for the holidays, stewed rabbit… and, of course, sweets! Like grandma's pie or real grandma's cereal with a hint of honey and orange blossom.
Chicken croquettes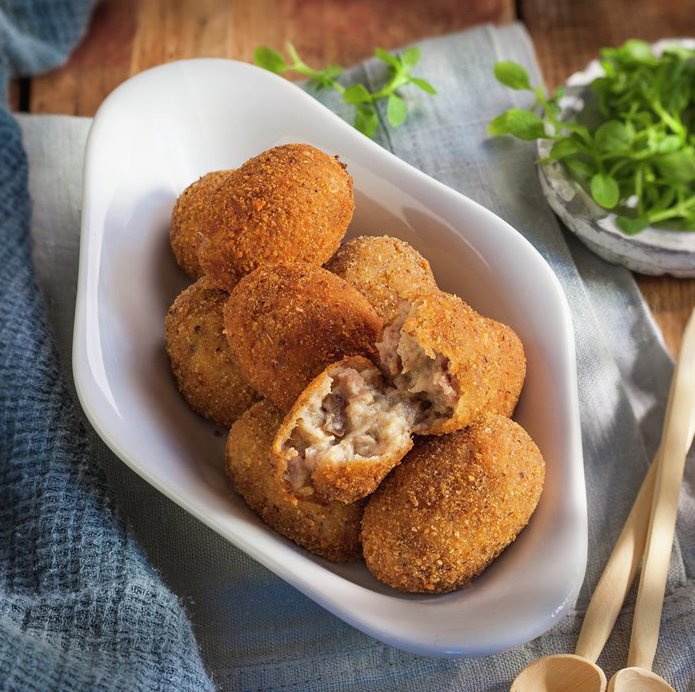 Every selection of traditional Spanish recipes should almost certainly include the development of croquettes. In our case, we chose these chicken ones, perfect for every taste, because they softer and lighter than classic ham. Like a grandma's trick, you should cook them in advance to let the dough cool enough (at least 4 hours) before making balls.
Asturian bean stew in traditional style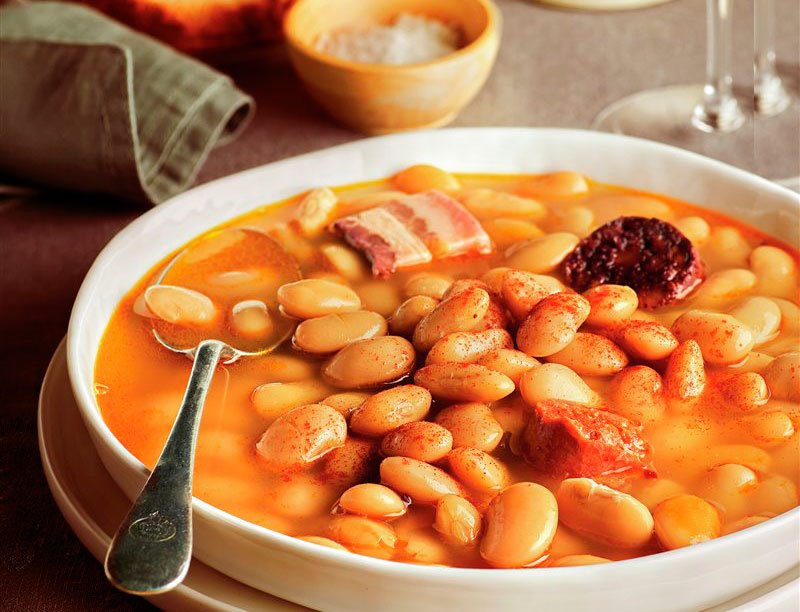 Dare you brighten up the day at home with delicious bean stew like before? Doing it the traditional way is very easy if you follow it step by step to writing. And remember let the beans soak the night before cold water and a pinch of salt. Rinse and dry them the next day before you start cooking.
Cannelloni with chicken, beef and bacon with bechamel sauce
One of the most classic recipes from our grandmother's cookbook. Meat cannelloni with bechamel saucewell baked with a little grated cheese. To give the béchamel a special touch, add a pinch of nutmeg while adding salt and pepper. And sprinkle with a mixture of three cheeses to make the gratin more flavorful. They will be irresistible!
Roast pig in traditional style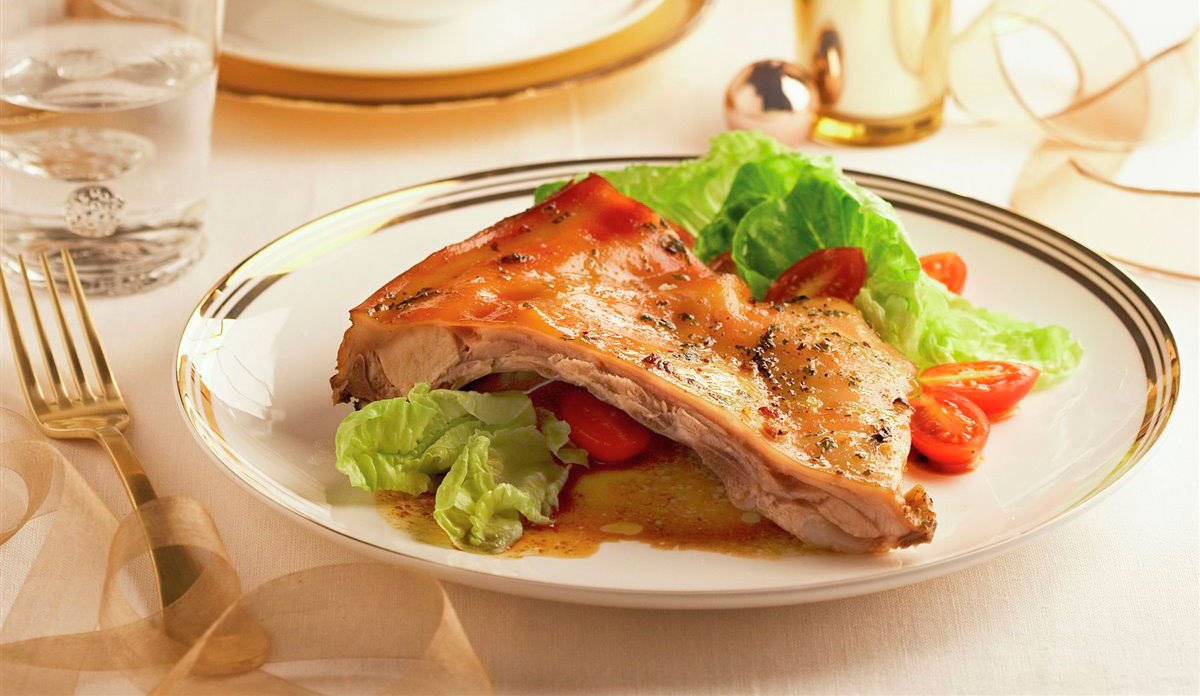 Another traditional dish par excellence: traditional roast pig. The perfect recipe to celebrate a special day with the family or treat yourself. To make the meat very tasty, tell me how to make a puree with garlic, pepper, parsley and butter, with which you will spread the pig on all sides before putting it in the oven.
Classic zarzuela with fish and seafood according to grandma's recipe
Zarzuela with its sea flavor is one of the main dishes of the Christmas holidays, but … why not cook it all year round? We prepared it with hake, shellfish, Norwegian lobster, shrimps, mussels, squid and shrimp. Very strong and tasty! How our grandmothers loved. To add more flavor, add a few strands of saffron and a glass of cognac to the wash.
Rabbit in white wine
This rabbit stew with carrots, onions, peppers, peas and mushrooms is a typical recipe in Spanish cities where game was one of the most important food sources. IThe recipe includes aromatic herbs and white winewhich give it an intense but pleasant taste thanks to its slow cooking over several hours.
traditional spanish sauce
Time, patience and love. Three keys to do at home real Spanish sauce, the basis of our gastronomy to add to countless meat recipes and give them a special touch. It is made from meat, vegetables and port and sherry. Take note and surprise your guests!
Grandma's biscuit and chocolate pie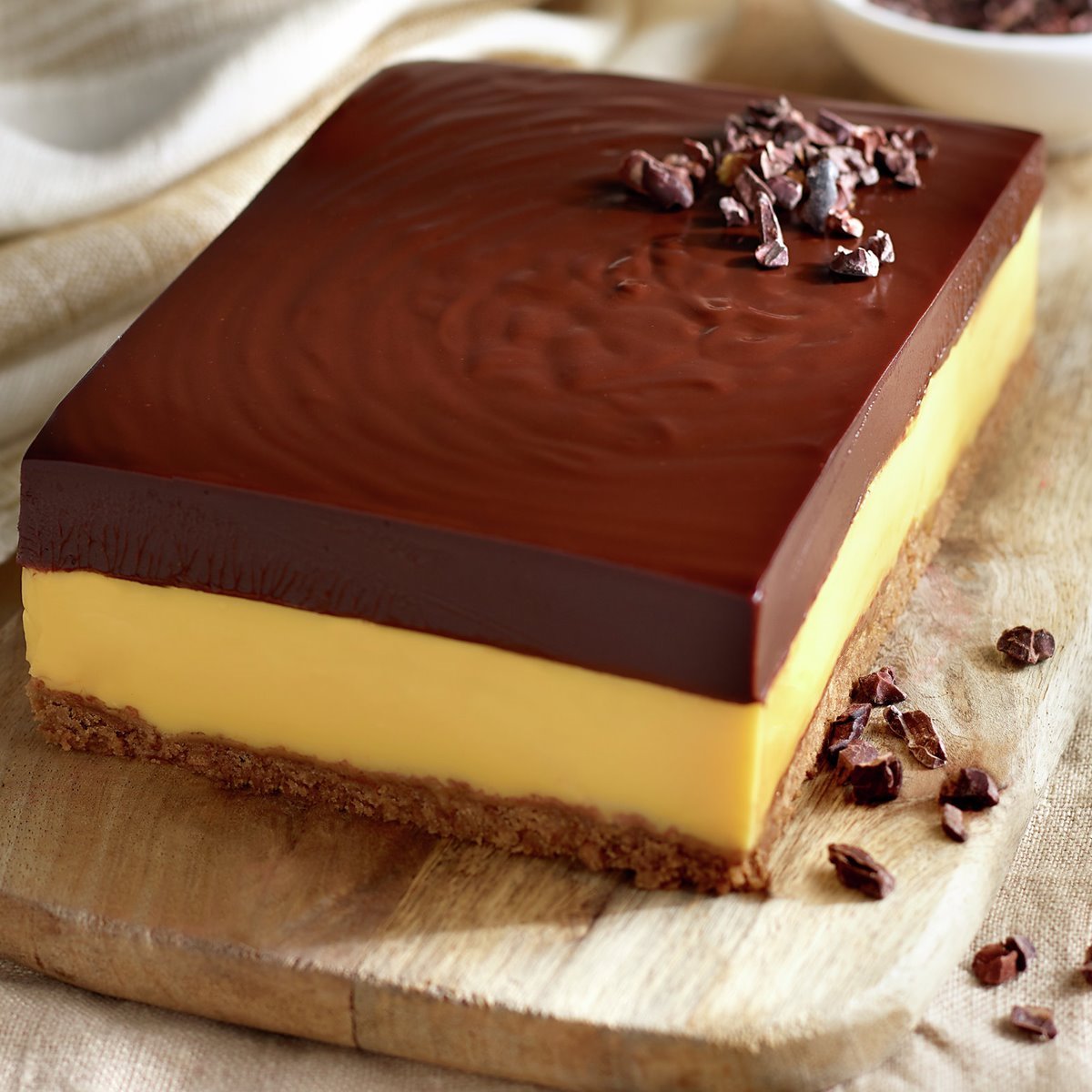 This traditional "grandmother's pie" of pie and cookies We've simplified it a bit with cookies and sugar-free chocolate, but it's still delicious. For decoration, you can add strawberries, blueberries, raspberries or currants; or a few spiral slices of lemon or orange. You can also chop nuts and sprinkle them on the cake, such as walnuts, almonds, hazelnuts, pistachios… Variety is the spice!
Grandma style braid
An perfect sweet for family gatherings, holidays and other special days. Using ingredients from around the house and a little skill, you will achieve a result that will surprise everyone. To finish the braid, sprinkle the top with sugar and sprinkle with anise. A trick that gives it an exceptional touch!
Grandma's cereal with a touch of honey and orange blossom
Without a doubt, flakes from these sweets with traditional taste that everyone likes. Here we cook them with an irresistible touch of honey and orange blossom. As a recommendation when preparing them, it is important that you do not get distracted while frying them, as they can brown too much in an instant. And one more tip: do it in batches. Thus, the oil will not lose temperature. After that, leave them on absorbent paper so that the oil comes out, and then sprinkle them with syrup. They will be great!