Telepizza has launched a new look, a new recipe and a new strategy with a focus on digital channels and the development of new store formats to enhance its capillarity. Milestone matching yours 35 years and it seeks to strengthen its growth strategy.
"Secret in the Test". This has been the brand's motto since its inception, a position that Telepizza is once again saving in this new phase as a tribute to its history and one of the added values ​​of its product.
And the fact is that Telepizza makes the dough for its pizzas in its factory, located in the municipality of Daganzo de Arriba (Madrid), according to its own recipe and secret formula that it has been using since 1987 and has a unique production process: seven days. preparation, 72 hours of fermentation and perfect kneading and stretching by hand in the store, just before baking.
"Innovation is a constant and hallmark of Telepizza.. We pioneered the introduction of a food delivery service in Spain in 1987 and today, on our 35th anniversary, we dare to reveal the secret of our success with a new recipe that always retains the essence, but with improved quality, taste. and the presentation of our Telepizzas," confirms Ana Diogo, CEO of Iberia for Food Delivery Brands, the restaurant group to which Telepizza belongs.
It should be remembered that last year the company had already made a brand change that was more focused on the direct relationship with the consumer. At one time, she launched a campaign called "We are very good," which focused on the product.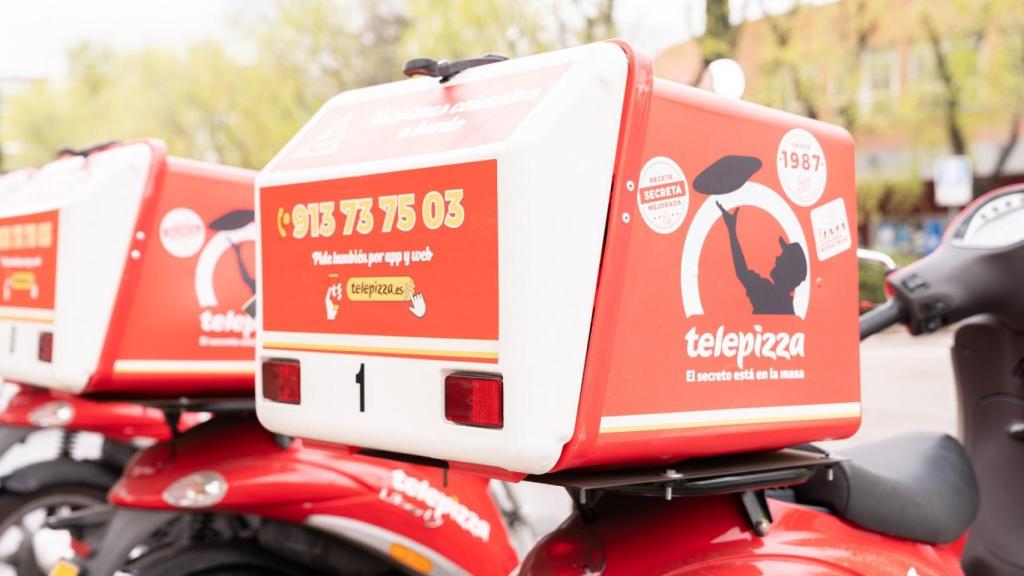 In line with this, it is currently launching a new image and looking to strengthen its growth strategy following the corporate changes that the group has undergone in recent years. Among them is the name change, which was announced in the summer of 2020, to the name Food delivery brands to increase its international visibility as a multi-brand group.
In addition, last year the group implemented a plan to revamp the management of Telepizza, which included the departure of then-CEO Pablo Juantega and the arrival of Jacobo Koller, who took over leadership of the matrix.
However, these changes did not affect the recovery of the Food Delivery Brands business prior to the Covid-19 pandemic. In fact, between January and September 2021, total sales reached 817 million euros, up 12.5% ​​on 2020. In addition, third-quarter revenue was €292 million, up 21.5%.
The evolution of sales
For its part, Telepizza's turnover remained above 200 million euros until 2020, a year very marked by the pandemic (157 million euros).
With a network of 718 stores in Spain, Telepizza is present in all autonomous communities and cities with a population of more than 40,000 people.
Also, as already suggested this Wednesday, this year's forecast for food delivery brands should exceed 30 new Telepizza and Pizza Hut store openings. These discoveries in 2022 will mean the creation 750 new jobswhich add to the more than 15,000 direct and indirect jobs that the group creates in Spain.
In particular, Telepizza will open 25 new establishments. Its goal in 2022 is to strengthen its presence in new cities of around 20,000 people in order to continue the growth and expansion of the store network, promoting the digitization of its services and working on the development of new store formats.
These new formats will target small shops to promote services Delivery D take, which currently account for 93% of the brand's business. New mobile stores food trucks or modular stores will be part brand expansion plan in 2022.
For its part, Pizza Hut's growth strategy in Spain will focus on strengthening its presence through new openings in major cities with younger populations and high tourist traffic, such as Madrid or Barcelona, ​​among others.
Follow topics that interest you
.